November Chapter Meeting - Honing 9 Key Critical Thinking Skills by Mashhood Ahmed
Critical thinking skills refer to the ability to objectively analyze and evaluate
information, ideas, and arguments in a logical and systematic manner. It
involves employing rational and independent thinking to form well-reasoned
judgments and make informed decisions. Critical thinking encompasses various
cognitive processes, including analysis, interpretation, inference, evaluation,
explanation, and self-reflection.
Overall, critical thinking skills are essential for navigating the complexities of the
modern world, making sound decisions, and fostering intellectual growth and
           independence. They empower individuals to become more engaged, discerning,
and effective thinkers in both their personal and professional lives.
About the speaker: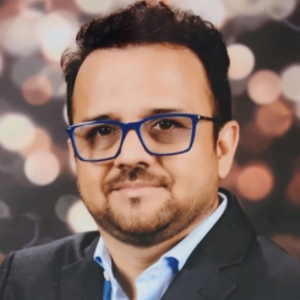 Mashhood Ahmed embarked on his research journey into the realm of artificial intelligence (AI) and its profound impact on project management practice in 2017. Over the years, he has shared his insights on this compelling subject at various global events such as PMI New Zealand (2018), PMI Singapore (2019), PMI PMO Symposium 2019, and number of other in-person and virtual gatherings. With an impressive career spanning over 18 years, Mr. Ahmed actively contributes to the project management field as a seasoned practitioner and management consultant. He also teaches project management at Grant MacEwan University. Currently he also serves as an AI Advisor to a project management software startup. He is also member of PMI Standard SME Group.
Mr. Ahmed holds a master's degree from the University of Waterloo in Business, Entrepreneurship, and Technology, along with Project Management Professional (PMP), Risk Management Professional (PMI-RMP), Certified Information System Auditor (CISA), Lean Six Sigma Green Belt and SAFe Scaled Agilist designations. Later, this year in October he will be speaking at the PMI Global Summit, the largest gathering of project managers, in Atlanta, GA on the topic of "Unlocking Project-Portfolio Success: The Power of
Balanced Scorecard for Project Portfolio Management.
It is no longer possible to register for this event